It was a fun time for all! Due to vacations and such, some kids could not come. However, the ones that were able to come had tons of fun!
We had "the bestest goodie bags ever!" thanks to
House Party
. It is a site where you can sign up and apply to host parties. If you are chosen you have the party at your house (or location of your choice) and they supply some of the things for the party. Companies use this as a way to advertise their products. In S's case, we received a party pack from Expo markers. The kids each got a dry erase board, a pack of skinny washable dry erase markers, a pack of fat washable dry erase markers, and a eraser for the board. I also received a large table top dry erase easel. I put the items in canvas bags so the kids had a way tote the items around.
We had cake pops, cupcakes, sausage balls, cheese dip and chips, veggie tray, fruit tray, pizza, and drinks.
Here are some pictures from the party. I am including only ones with S as I do not want to put pictures of other peoples kids faces on the web.:
The cake pops I made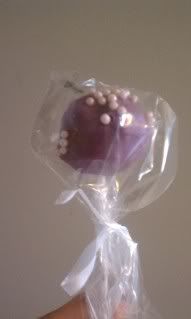 The cupcakes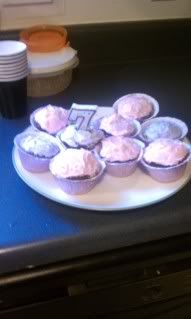 Party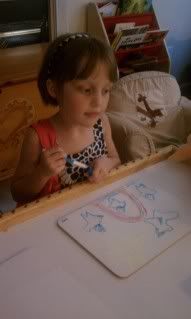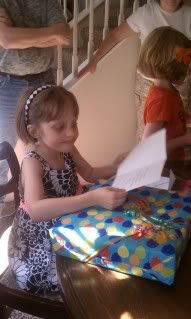 Little sister (little brother did not want in ANY pictures)