S likes to cook. I thought this might be a fun recipe to try. In the future I will start making things GFCF (or at least GF) but right now I am trying to use up some of the things I have on hand.
I found this recipe in the
Beyond Macaroni and Cheese
cookbook. It is a neat little cookbook with all kinds of kid friendly recipes. Here is the link if you are interested. (You can also probably find it at your local library. I found mine at a used book store for $3. I used store credit from other things we "sold" to them and got it for free.)
We did the Barbe Cups..
Here are pictures of the process: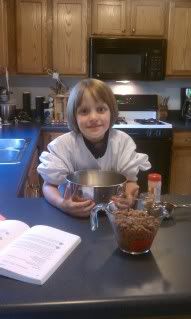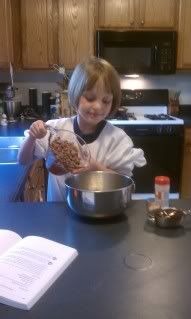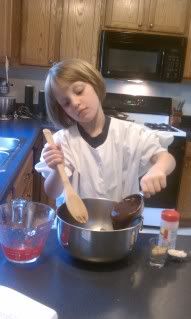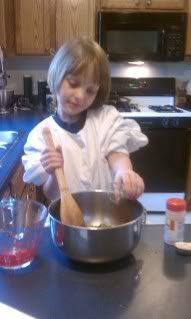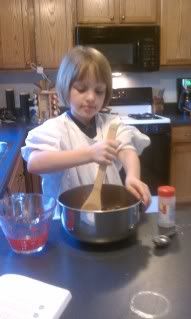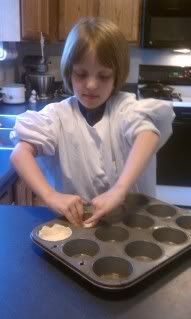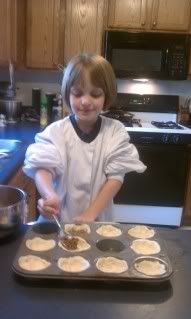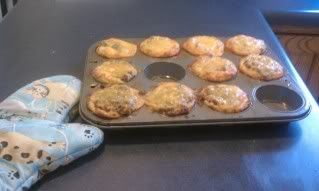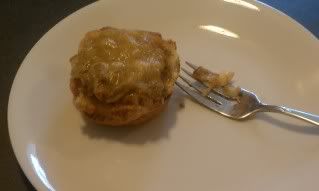 Eating what she made..YUMMY