Every year the local library chain kicks off the summer season with a big party called Children's Festival of Reading. We went this year, it was our first time. The kids had a blast! They dangled their feet in the pool.
They made bookmarks..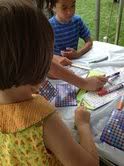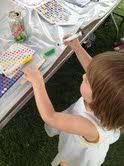 They played in the splash park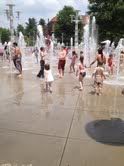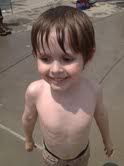 Ian and Caroline were too tired and not interested...but Savannah was able to meet some authors and get her books signed! She met Gail Carson Levine and got a copy of Ella Enchanted signed. She met Alyssa Capucilli. She signed a copy of Biscut Goes to School for Ian and Caroline.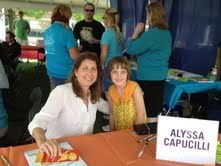 She met Jennifer and Matthew Holm, authors of the BabyMouse books. She got a copy of BabyMouse is Our Hero signed. He even drew a cute little Baby Mouse for her.
It was a very fun day!!!